Service Project and Contact List
The Hou Koda scouts do an amazing job supporting our community through a variety of service projects. We are truly living up to our Scout Law and Oath! In 2019 we logged over 17,000 hours of service!
Need a Service Project for Your Unit Patrol/ Crew/ Den or Family?
Here's what we have coming up in the next few months!  Check out the Helping Hendricks County Facebook page for the most up to date service projects.
Or choose a service project specifically chosen for the Hou Koda Scouts! 
Good Turn for Nature (GTN) – September 26 – October 25
The GTN projects can easily be added to any campout on public lands, or the GTN team will match you with a host organization. The aim is to engage all scouts directly in acts of conservation, participate in outdoor activities, learn about the importance of caring for nature while having fun and giving back to our communities.
Additional information:  https://www.crossroadsbsa.org/wp-content/uploads/GTN-one-page-flyer.pdf
Sign up:  https://247scouting.com/forms/form.php?OrgKey=BSA160&id=1292
Washington Township Parks
Washington Township Parks are so grateful for the picnic tables the scouts have made for us over the past few years. We are looking to put a coat or two of water sealant on them.  This should be a quick job that will have a lasting impact.
Thank You for your Time,
Stephanie, Asst. Parks Director
Hawk Outdoor Labs, Danville, all summer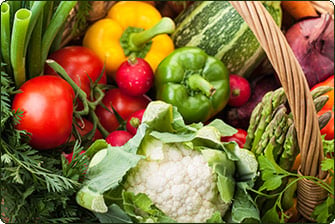 There are over 14,000 people in Hendricks County who face food insecurity, and few hours of gardening can help to relieve some of this challenge. All produce from the HAWK Gardens goes to local food pantries to support our neighbors. Together we can make a difference!
Sign up to help with the DCSC HAWK Gardens today using the link below!
Volunteers will help care for the garden and harvest vegetables when they are ready. To keep everyone safe, we will be following CDC guidelines. Hope to see you there!
Tiny Homes for the Homeless, ongoing
Building on a model that has been successfully implemented in more than a dozen US cities, 
A Tiny Act of Kindness
 will create a community of tiny homes for people experiencing homelessness. Our project will focus on housing people classified as experiencing episodic or transitional homelessness with the goal of diverting people from experiencing chronic homelessness. By intervening early and providing access to a continuum of supportive services, our community will help residents bridge the gap to stable permanent housing.
Local non-profit contacts
Click on the (
green plus sign
) to see more information. 
Category

Organization

Project

Contact and Online Details

Volunteers

*Contact List
Hendricks County Community Foundation - Get Involved
List of Non-profits
https://hendrickscountycf.org/file_download/814b6f1a-9fe3-4b4f-ab97-64b480df291f
*Contact List
Hendricks County Community Guide
https://www.hendrickshealthpartnership.org/resources.html
*Contact List
Non-Profit Organization, Services, Clubs and Volunteering
https://www.hendrickshealthpartnership.org/nonprofit-organizations-service-clubs-and-volunteering.html
Environmental
Hendricks County Partnership for Water Quality
Environmental beautify/education of waterways including Annual Spring Clean-Up
317-745-9617, hcpartnership@yahoo.com, http://www.hccleanwater.org/
All ages
Environmental
Keeping Indianapolis Beautiful
Cleaning up litter, building pocket parks, creating greenspaces, planting trees, preparing mail, or assisting with special projects
https://www.kibi.org/projects, Contact@kibi.org
Food Bank
Hendricks County Food Pantry Coalition
Scouting for Food, Volunteering at Food Pantries, etc
https://hendrickscountyfoodpantries.com/
All ages
Food Bank
Farmers and Hunters Feeding the Hungry
Hunt and donate. 1 deer = 200 meals
Josh Wilson (josh@fhfh.org), http://www.fhfh.org
Hunters
Food Bank
International Disaster Emergency Service
GAP Food-Packing, Build storage sheds for families displaced from their homes, etc.
Joe Brackemyre (jbrackemyre@ides.org), http://www.ides.org
All ages
Get Involved
United Way of Central Indiana
Multiple local projects
https://uwci.galaxydigital.com/need/index/?, groupprojects@uwci.org
Parks & Trails
B&O Trail
Trail building, maintenance, and fundraising
Jeff Smallwood (jsmallwood@indy.rr.com) and Diana Virgil (dmvirgil@earthlink.net), http://www.botrail.org/
Parks & Trails
Hendricks County Parks Department
Park fundraisers, Scout Sunday, etc
Sarah Wolf (volunteer@hcparks.net), http://hendrickscountyparks.org/
All ages
Parks & Trails
Town Parks
Multiple projects as needed
Mary Louise Bewley, Brownsburg Parks, mlbewley@brownsburgparks.com
Delbert Harmon, Avon Parks & Recreation, dharmon@avongov.org
Will Lacey, Danville Parks, wlacey@danvilleindiana.org
Brian McLane, Plainfield Parks, bmclane@town.plainfield.in.us
Justin Cadwell, Plainfield Parks, jcadwell@town.plainfield.in.us
All ages
Pets
The Chow Pantry INC
Collection and donation of pet supplies and food
Angela @ 317-408-8669; amklap@live.com, also see https://www.chowpantry.org/
All ages
Pets
Hendricks County Humane Society
Building maintenance, fostering pets, food pantry, parades, etc
Cameron Johnson, volunteer4hchs@gmail.com
All ages
Scholarships
Hendricks College Network
https://hendrickscollegenetwork.org/community-scholarships-link/
Theatre
Hendricks Civic Theatre
Maureen Conner (info@hendrickscivic.com), and see http://hendrickscivic.com/
As needed